No matter what your view of Paradise is,
Paradise Marina and Watersports has something for you.
Paradise Marina and Watersports offers a wide variety of water sports activities that has everything you need for a day of family fun. Enjoy a day on the water in one of our fully-equipped rental boats, easily explore on a waverunner, or even capture the lake 600 feet up by taking a parasailing adventure. You will love our stand up paddle boards and kayak rentals too.  Book a fishing charter with the best guides around or stop in and Feed the Fish.  Getting out on the lake for a day of adventure and relaxation is easy.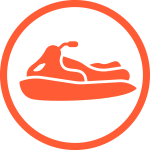 Paradise Marina and Watersports offers new, affordable boat rentals, waverunners, parasailing, paddleboards and kayaks. Fuel up your boat at our convenient fuel dock with a friendly team member ready to help.  Don't forget to load up on ice and snacks before your day of fun.  We've also got you covered if you need to dock a boat and enjoy the many restaurants and shops on the Bagnell Dam Strip (during business hours only). Check off everything on your summer bucket list in one spot!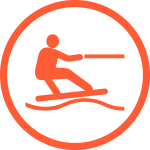 Renting a pontoon may be all the adventure you need, but if you're looking for even more fun, Paradise Marina and Watersports has you covered there too. Wakeboarding, skis, tubing and aqua mats are all available on-site and can make for a great boating day on the water at beautiful Lake of the Ozarks. NEW this summer we are offering 30 minute boat rides for families of all ages looking to explore the lake in a fun and relaxing way.  Call us for more information.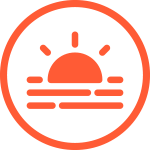 Come swim, relax, and enjoy the view. Paradise Marina and Watersports features the perfect spot to enjoy the water with a designated swim area that will cool you off on any hot summer day. Launch a paddleboard or kayak from our easily accessible swim area. Keep the rods at home, no fishing allowed.  Our swim area is for rental guests only.